FRENCH
SPANISH
Joël Lodé's Lectures and travels
(front page of the magazine "Conferencista" dec. 2015!)
2017: "Joël Lodé's
Retrospective
", Diputación de Almeria, Spain, February 17th

2017:
Benalmadena, Parque de la Paloma, April​
2017: USA, CSSA Convention in Tempe Arizona, USA July 26th -31st

2017: Jardin de Casarabonela September 30th

photo: Kamiel Neirinck
2018
: Parque de la Paloma, Benalmadena, Spain 30th March-1st April
2018
: Cheste Spain 28-29th April
2018
: 30th anniversary of the CACTUS at Tiercé, France (49) 5-6th May
2018: UK, BCSS Convention Leicester University 13th to 15th July

2019:
Macael, Spain 12th February
2019:
symposium in Xiamen,
China
, 27-30 April
2019:
symposium in Nantong,
China
, 31April-4 may
2019
: Barcelona, Spain, 8th May
2019
: Euphorbia congress, Brussels, Belgium 18-19th May
2019
: ELK, Blankenberge, Belgium 6-7-8th September
2019:
Quimper France, 26-27th October
2019
: Almeria, Spain, 21st November
2020
: BCSS, Leicester, UK, 25th April CANCELLED (Covid-19)
2020
: BCSS, Cheltenham, UK, 26 th April CANCELLED (Covid-19)
2022
: Desert City, Madrid, Spain, 25th June
2022
:
30 th September-3rd October
Adelaide,
Australia
DETAIL of SUBJECTS
(Digital PowerPoint, with soundtrack)
Lectures, talks (ask for price) within Europe and outside, not incl. transportation, food and lodging when necessary..

Some of these lectures were already done in France, Spain, also in India, Peru, Mexico, United States, La Reunion, Monaco, Germany, Italy, Belgium, United Kingdom.
NEW!

"The New Taxonomy of Cactaceae and its implications",

Length: 45mn, with sound system included.
A definitely modern, pedagogical and, above all, very personal way of presenting the new taxonomy of the Cactaceae and its implications is what this very different lecture proposes in its concept and its presentation, unexpected even for a subject nevertheless
serious: the classification of cacti, the new DNA data, but also the secrets of a prickly world that deserves many surprises. UPDATED.


"In Search of the Phoenix, Adventures in Yemen and Socotra".


Length: 75mn, with sound system included.

The archipelago of Socotra is also named the "Galapagos of the Ocean Indian", with regard to the exceptional endemism of its fauna and its flora.
This lecture presents the synthesis of seven botanical missions led by the University of Murcia, Spain, and allows to discover, after a short stay in Yemen, almost all the succulent flora (and other plants), as well as part of the wildlife which populates the island of Socotra.
A visit to the most representative places in Socotra shows botanical treasures: Ras Hebak, Qalansyah, Mayha, Tahour, Dixam, Hamaderoh, Homhil, Wadi Ayhaft, Wadi Derhour, Jabal Buzairi, Jabal Mtoloh, Hagghier Mts, etc. New discoveries are done.

Joël Lodé is also author of a book: Succulent Plants of Socotra, 2010.
*
"The Plants Adventure in the Deserts"


Length: about one hour, with sound system included.
During their existence, plants had to compete adversity or more exactly had to fit to the changeable conditions of their environment to survive.
Cactéesi and other Succulents are among the most intriguing group within the plant world, because they succeeded in colonizing the most arid parts of the planet by using various strategies of struggle against aridity, regarding the few available ressouces: water and pollinators, and the extreme temperatures of their different habitats, from cold regions of the Andes Cordillera in South America to a terribly hot weather in the desert of Mojave in the United States.
This lecturee shows the different means for struggle against adversity, and this marvellous and incredible adaptation of plants to arid conditions.
*
"Around the World on a Bicycle, or 15 years of Naturalist Adventures"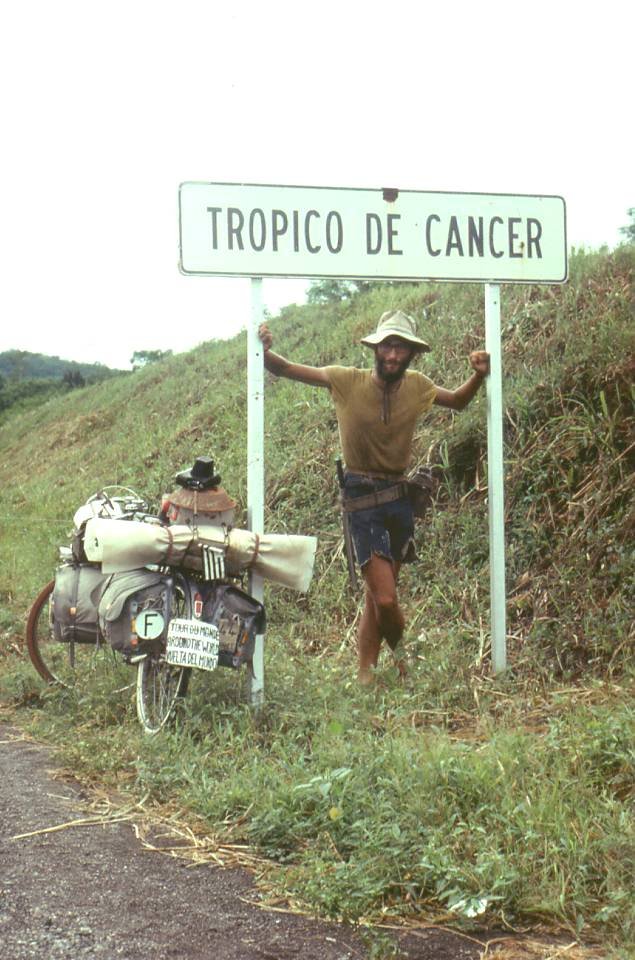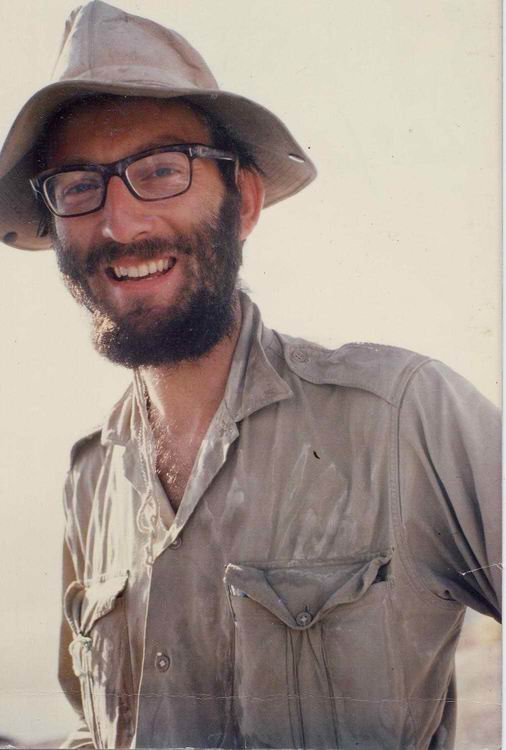 Length: about one hour 10mn, with sound system included.
A childhood's dream: to go around the world on a bicycle : this is what Joël Lodé went to undertake. Two years trip and adventures which decided of his naturalist's career more that of cyclist: 15 years of journeys, sometimes dangerous, in the deserts of the world, in Mexico, in the United States, in Iran, in Afghanistan, in Peru and in Chile, in Australia, in Namibia, in Kalahari, in China, in Yemen: a concentrated mixture of adventures, stories, anecdotes, discoveries and surprising encounters in the course of the countries he crossed. Incredible and captivating.
*
"Adventures in Kenya"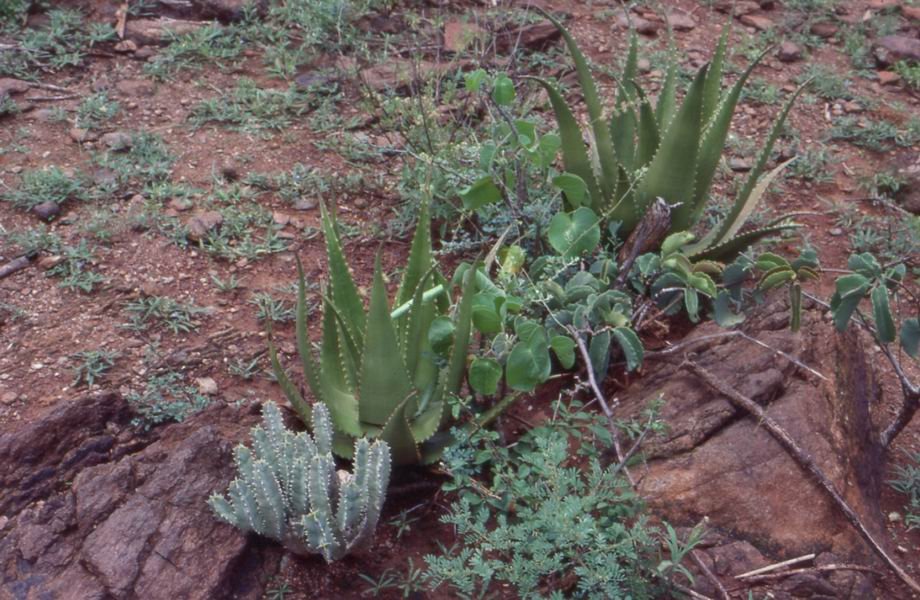 Length: about 45mn, with sound system included.
This time, Joël Lodé decided to cross the Turkana desert, located in northern Kenya, on a bicycle. But heavy rains happen at the height of the season. Countless difficulties, of course, but also an incomparable fauna and flora, some succulent plants still unknown at that time, also rediscoveries of plants lost. Encounter with Turkana tribes near the Lake Turkana up to Ethiopian border. Wild animals and succulent plants to discover, in very remote places. Incursion in the Masai country on the Tanzania border.
*
"Adventures en Australia"


Length: about 45mn, with sound system included.
This one presents a four months hard journey in the deserts of Australia, to study fauna and flora, always on bicycle, this is a little bit more than an adventure! We find Joël Lodé as a gold-digger, studying reptiles and the extraordinary Australian flora, but also working in the biggest iron open mine in the world. Encounter with the aborigines, Ayers Rock, amazing life in the Australian Bush. An authentic adventure's life.
*
"Succulent Plants of the Canary Islands"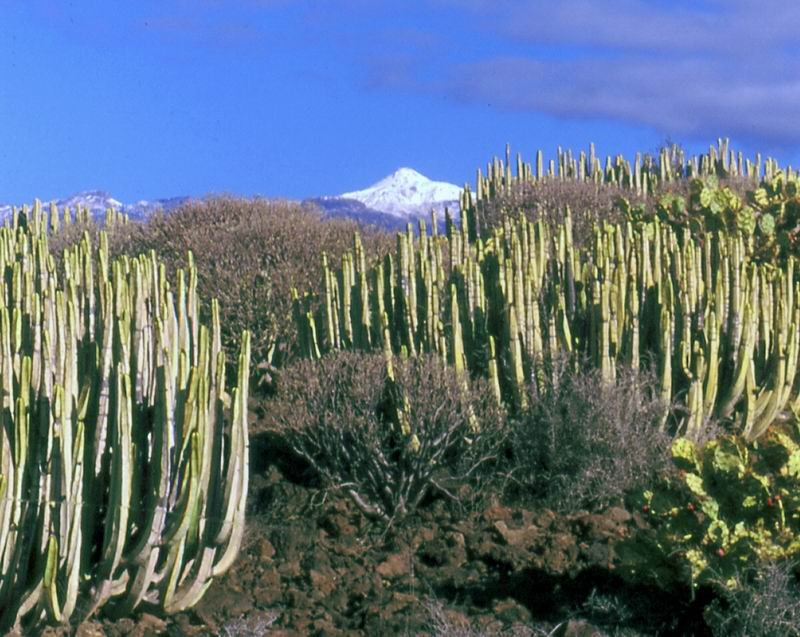 Length: about one hour, with sound system included.
Based on seven years of residence in the Canary Islands, the author introduces an exhaustive presentation of the succulent flora in the seven islands of the Canary archipelago: Tenerife, but also Gomera, Palma, El Hierro, Gran Canaria, Lanzarote and Fuerteventura. An extraordinary insular endemism, often with very contrasting landscapes, unique plant associations are also discovered. 13 working years, which led to this very complete lecture and a book on all the species of succulents found in the Canary islands.
*
"Adventures in Baja-California"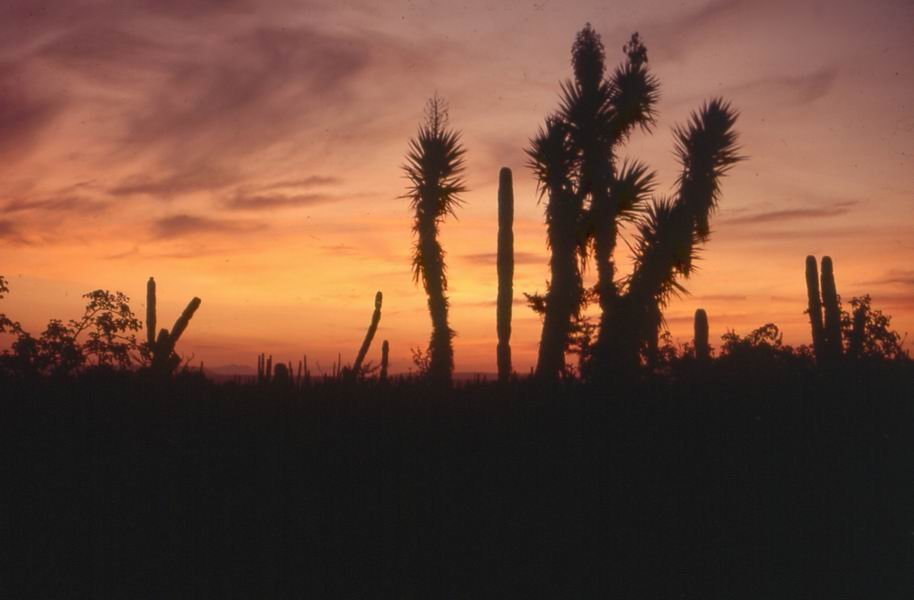 Length: about 45mn, with sound system included.
Once again on a bicycle, Joël Lodé discovered the peninsula of the Lower California together with its unique fauna and flora. Several trips allowed to show a rather exhaustive sampling of cactuses and other succulents that is possible to find on "the Baja" and its neighbouring islands. It is possible to appreciate also the difficulties met in the course of such journey of several month in the desert. Very complete.
*
"Desert Springs, Golf & Nature reconcilied"


Length: about 35mn, with sound system included.
An amazing experience: how to recreate the American desert landscapes by building a golf in Southern Europe. Success is there: naturalists, environmentalists applaud the job accomplished on a land where wildlife had disappeared because of ancient crops. Since the installation of Desert Springs, a cactus golf located in Andalusia, Spain, it is astonishing to know that there are more than 430 species of wild fauna and more than 400 species of autochthonous plants. This lecture shows how it is possible to conceive, to accomplish and to support a biological balance, to improve biodiversity, to reduce the consumption of water, and to allow the harmonious establishment between the inhabitants of a golf resort, and his haired, scaled or feathered visitors and inhabitants. We can find there more than 200 species of cacti and other succulents representing about 38000 plants all over the resort. An absolute must!! See also the blog of Desert Springs.
© J.L. 2015